Extra-Curricular Opportunities
At St Margaret Mary's School, the children get to enjoy a variety of Extra-Curricular clubs throughout the week. These clubs change termly in order to allow the children to experience as many opportunities as possible.
Summer 2023
| Day | Year Group | Club |
| --- | --- | --- |
| Monday | Year 6 | SATs |
| Monday | Year 2P | Book Club |
| Monday | Year 2M | D&T |
| Tuesday | Year 4 | PE/Games |
| Thursday | Year 5C | Science |
| Thursday | Year 5G | Art |
| Thursday | Year 1 | Maths |
| Thursday | Year 3T | MFL |
| Thursday | Year 3P | Homework Club |
These are some of the clubs that we run for our children at various times of the year:
Artistic Study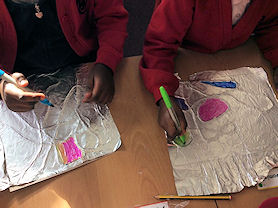 In Artist Study we focus on a different artist each week.
We are exploring different mark making techniques. We will be using a variety of materials to create images including felt pens, pencils, chalks and oil pastels. We will be creating abstract pieces of work and working on self-portraits.
Computing Club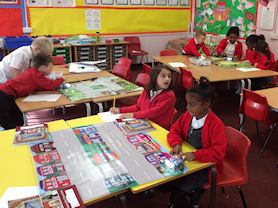 Computing club focuses on coding and debugging using robots, laptops and iPads. Children will be given a chance to program a bluebot and debug algorithms.
In order to extend our coding knowledge further, the children will also be using BGFL365, Scratch and Code.org to learn coding language.
Design Technology Club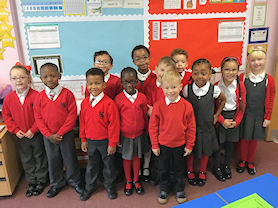 Design Technology Club involves both design and make skills.
Each week children will be given different activities related to the Seasons, Current Topics or Special Events. Activities will include drawing and labelling diagrams, constructing with a variety of tools and materials and evaluating final products. Children will have opportunities to work both individually, with a partner or as part of a small group.
Allowing children to be creative and to use their imagination will make for a fun, exciting DT Club!
Humanities Club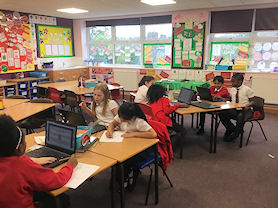 In Humanities club the children are given different activities related to their current history topic in school.
The children use different sources from laptops and books to research their chosen area and then produce work linked with this.
Humanities club particularly focuses on British History, exploring the lives of the Kings and Queens and England and delving into the lives of ordinary citizens in these times.
Science Club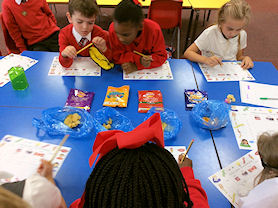 In Science Club we are focused on discovery! We enjoy conducting different investigations and taking part in scientific challenges.
Who can build the tallest tower out of spaghetti and marshmallows? Who can make a boat that will stay afloat the longest?
We will be striving to answer all these questions and more each week.
Sports Club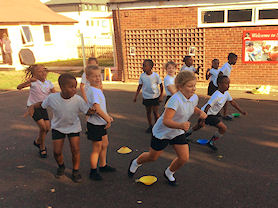 We play a variety of different team games challenging each other to find the best tactics to win the race, we work as a team and enjoy playing games which are for a challenge for everyone.