Headteacher's Welcome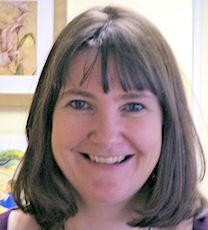 Mrs Logue, our Headteacher.
Welcome to our website. I hope you find it both useful and informative.
It is my privilege to be the Headteacher of St. Margaret Mary.
Our Mission Statement states that 'we welcome everyone into our school in order to Live, Love and Learn together in the light and example of the life of Christ'.
It is this that is at the heart of all we do in our school, using Jesus as our example we want all of our children to achieve to their potential and to enjoy coming to school. When we are happy we achieve more!
Our school has a team of dedicated teachers and support staff; we have close links with our local parish and have a group of governors who like me want to continue improving St. Margaret Mary's.
If you are reading this for the first time and are considering our school for your child, I look forward to working with you in the future. If you are already an existing family I trust we will continue working together making sure all of our children LIVE, LOVE and LEARN.
Mrs Jayne Logue
Headteacher